25% off educational products is valid until 11:59 P.M. Central time on June 30, 2022 or while quantities last. Discount will be applied at checkout and does not apply to shipping costs or taxes.
Makoons' Keep and Speak Secrets Storybook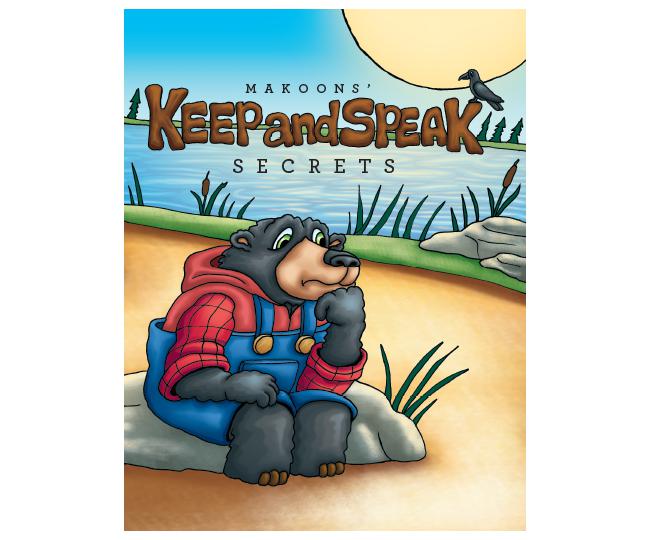 Watch read-along storybook video
This storybook reinforces one of the 7 Root Safety Strategies, Keep and Speak Secrets. It is meant to start conversations with young children about appropriate/safe touching and address child sexual abuse. It helps teach children that all secrets about touching and picture taking need to be told to a safe adult.
$7.50