A Resource Guide for Schools: Addressing Self/Peer Exploitation (2nd Ed.)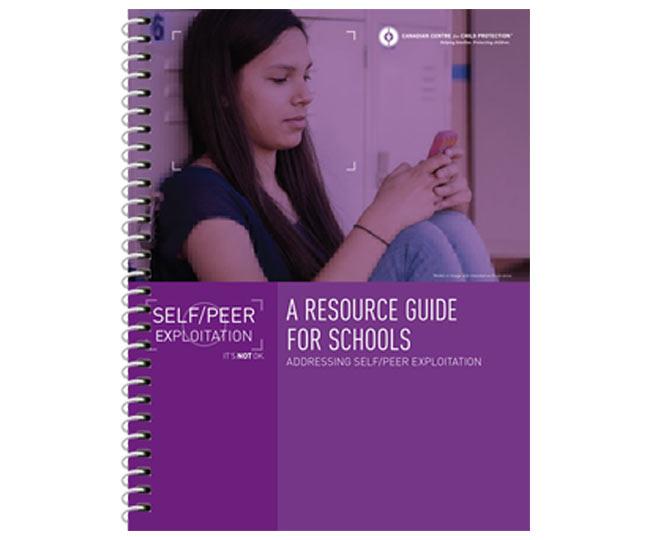 The purpose of this resource guide is to help educate school personnel about the issue of self/peer exploitation and offer them a structure and framework on how to respond if a self/peer exploitation incident does occur with students in their school. The resource guide also discusses how to minimize the circulation of the image/video in question, as well as how to appropriately respond to the harmful impact these incidents can have upon the affected youth as well as the school and community at-large.
This is the second edition of the guide, updated in January 2017.
$0.00
Digital Resource