25% off educational products is valid until 11:59 P.M. Central time on June 30, 2022 or while quantities last. Discount will be applied at checkout and does not apply to shipping costs or taxes.
Programme Priorité Jeunesse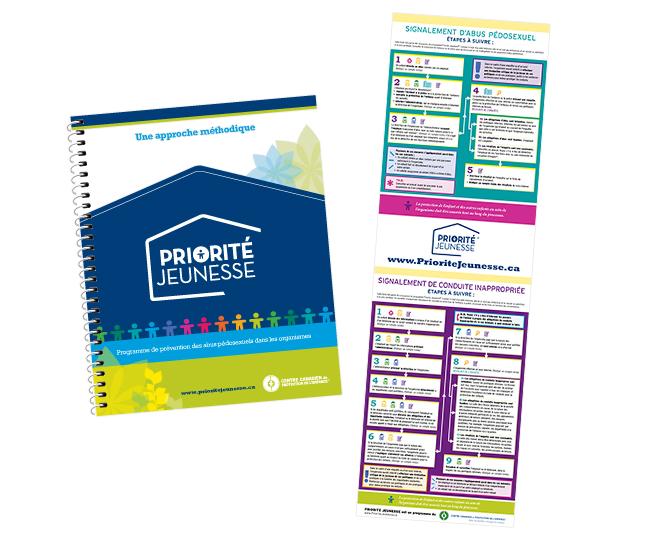 Le programme Priorité Jeunesse accompagne les organismes de services à l'enfance pas à pas dans la prévention des abus sexuels. La trousse comprend le manuel Priorité Jeunesse, un disque compacte (vidéo de formation, modèle de code de conduite, modèles de politiques et de procédures) et une carte indiquant les étapes pour signaler un comportement inapproprié et signaler un abus pédosexuel.
$75.00